Our Bespoke Software Development Services
Our bespoke software solutions are all-encompassing. From building a wellness software app that went on to become employee well-being software used by an MNC to developing a fund-raising platform with daily sales of $400k, we have done it all.
Custom Software Development
Our talented team will develop custom software specifically tailored to meet the distinctive needs and goals of your organisation. We do not believe in a one-size-fits-all concept, therefore, we built from the ground up a customised solution that robustly addresses the challenges you must be facing. The development process typically involves close collaboration between you and the development team to ensure that the final product is exactly what you require.
Bespoke Web Development
Under bespoke web development, we will create a custom website for your business tailored for the specified use case. We take a meticulous approach to the process, ensuring that every line of code serves a specific purpose, and that the final product is efficient, secure, and boasts a user-friendly interface. Bespoke web development is a great choice for your business if you want to build a strong online presence, with a unique website that differentiates you from your competitors.
Software Consulting Services
Software consulting services entail providing expert guidance to businesses and organisations on how to improve their software systems. This can include assessing your current systems, identifying areas for improvement, and recommending and implementing solutions. We analyse your needs, create a software concept that aligns with those needs, and aid you in making an informed decision. We also help you select the appropriate tech stack to ensure the best outcome for your project.
Software Product Development
As a leading bespoke software development company, we offer end-to-end product development services, from market analysis and development to deployment and maintenance. The development process involves extensive research so that the final product meets the demands of your target market. The core tenets of our products are strength and scalability, which means the software can be easily expanded and modified, allowing you to remain competitive and adapt to the ever-changing needs of the market.
Enterprise Software Development
Our enterprise custom software development services are designed to assist companies in automating and simplifying complicated business operations, such as finance, content management, and human resources. We help you achieve long-term success by creating bespoke software solutions that scale as your business grows. We build custom CRM and ERP software that focus on automating processes, enhancing customer relations, managing the supply chain smoothly, and increasing overall business efficiency.
Cloud-Based Software Development
If you need a software solution hosted in the cloud, we have your back! We build custom cloud-based software solutions that are hosted and run on remote servers, accessible through the internet. This allows your teams to be efficient from anywhere at any time. We make use of trusted platforms such as AWS or Azure, to build, test, and deploy your custom software solutions. Cloud-based software eliminates the need for on-premise servers and allows for greater flexibility, data security, and easy data accessibility.
Our Bespoke Software Development Process
Bringing your digital vision to life, one line of code at a time!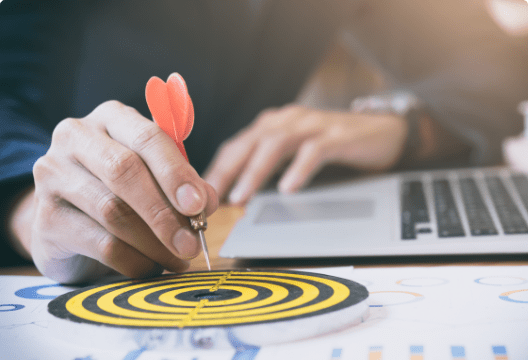 1. Research & Market Analysis
In the first step, we conduct thorough research on your idea and its target market to understand the business requirements. This includes analysing your competitors and their offerings, identifying gaps in the market, and gathering insights into the target audience's pain points. This step helps us understand market demand and tailor your software solution accordingly.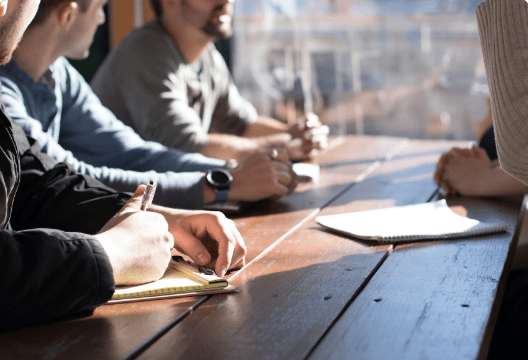 2. Scope of the Project
The next step is to collaborate with you and clearly define the scope of the project. This includes outlining the objectives, determining the features and functionalities that will be included, and setting timelines and milestones for the project. This step helps in creating a proper roadmap for the project, and it serves as a reference point throughout the development process.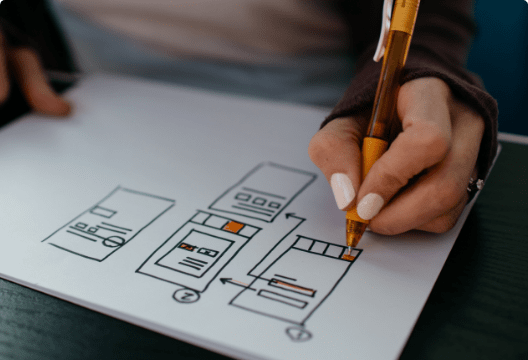 3. Design the Software
Every bespoke software solution requires a unique design and approach. So in this step, we work on creating a detailed layout of the software, including wireframes and mockups of the user interface, and technical specifications. This step is crucial as it helps in visualising the product and making any necessary changes before the development process begins.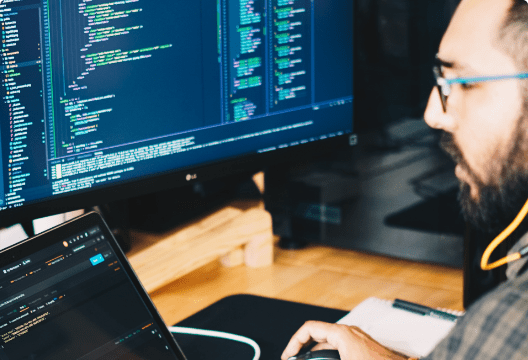 4. Developing the Software
This is where the actual development process begins, we start coding and building the software according to the design and specifications. This step involves our highly skilled team of bespoke software developers working together to create the software and make sure that it meets and exceeds all your expectations. We keep you in the loop with every update and progress of your project.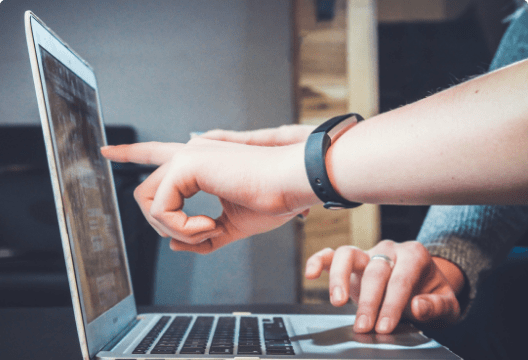 5. Software Testing
Once the development process is complete, the software is thoroughly tested to ensure that it is free of bugs and errors to the best of our understanding. This step involves testing the software's functionality, performance, and usability to ensure that it does what it is supposed to, exceptionally well. Our competent engineers test the software for both functional and non-functional aspects.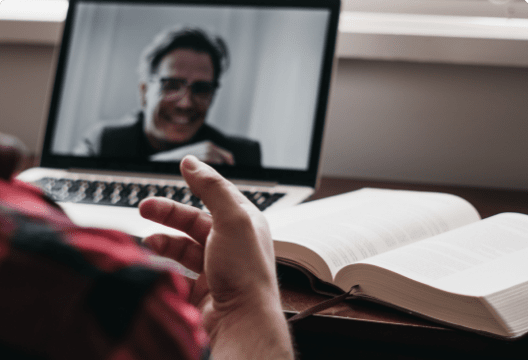 6. Software Deployment
Designed, developed, and tested, now comes the part you eagerly wait for—deployment. This step involves installing the software on the client's servers or hosting it on a cloud platform as needed. It also includes configuring the software for the client's specific needs and providing adequate training on how to use the software. But, this is not where our promise of excellence ends.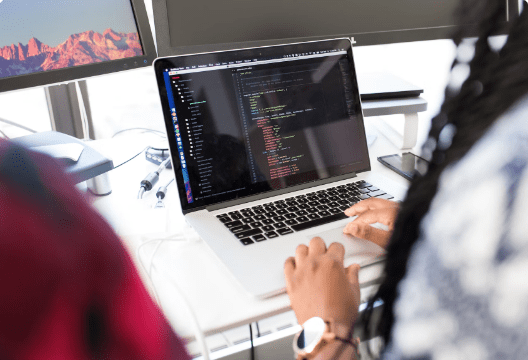 7. Maintenance & Support
We stick with you throughout the journey! Customer support is essentially an ongoing process. This includes monitoring the software for bugs or errors, providing updates and upgrades, and providing you with constant support for any unexpected issues that may arise. This step helps ensure that the software continues to meet industry standards and remains up-to-date with the latest technologies.
What Makes Us The Choice Of Several
Successful Businesses
We love what we do and have an admirable track record of delivering exactly what our clients want.
10
Years of custom
development
400
+
Projects
Developed & Deployed
500
+
Clients
Served & Satisfied
Methodologies We Use For Robust & Timely
Software Development
We understand that no one size fits all, therefore, we choose a development approach best
suited to your business objectives. We are adept at diverse methodologies fit for bespoke
software development.
Agile
Agile methodology is an iterative approach with fewer hassles. An agile team delivers the project by breaking it down into a few small steps rather than going for a full-fledged release. It entails continuous collaboration and improvements at every step.
It's a flexible approach that serves the purpose when we don't have a complete scope of the project at the start. Our team is well acquainted with the latest agile software development techniques, ensuring high-quality and timely product delivery.
Waterfall
The waterfall methodology employs a sequential or linear approach to software development in which each step of the project is completely fulfilled before proceeding to the next. The volume and quality of work done on the front end determine the methodology's outcome.
We can save time by building the product using the waterfall method if you can provide detailed specifics about the software you require in advance. When we select this methodology for a project, our team works persistently toward all established targets.
DevOps
DevOps is a collaborative method for boosting productivity across the software development process. DevOps integrates development and operations to improve the speed, security, and efficacy of software development and deployment.
When compared to conventional approaches, DevOps offers a greater degree of flexibility. Our bespoke software developers use industry-leading DevOps strategies to assist your business in achieving the required visibility across the cycle for all ongoing operations.
RAD
Rapid Application Development (RAD) is one of the adaptive software development methodologies that emerged in response to the classic waterfall development practices. The methodology focuses more on the adaptive process and user feedback than on planning.
RAD is a method of transforming the production and development cycle in order to facilitate more prototype deployments and prioritise rapid product delivery. It enables adapting new inputs to functionalities and features, at all stages of development.
Our Wide Tech Stack
Being a global name and one of the best bespoke software development companies, our skilled
engineers are well-versed in all the latest modern technologies as well as the industry-preferred
proven stack.
Sectors We Serve Through Our Bespoke Software Development Services
We cater to a broad array of fields and do not hesitate to enter novel sectors.

Education

Construction

Banking

Work field management

Travel

Cleanliness

Real Estate

Restaurant

Social Networking

Sports

Wellness

Transport
Why Go Bespoke?
Why go for an off-the-shelf software solution, when you can have bespoke software tailored just for you?
Think of it like buying fancy clothes. Sure, you could go to a store and grab something off the rack, but it's not going to fit quite right, and you will not be the sharpest-dressed person in the room. But if you go to a tailor and get a set custom-made, it'll fit like a glove and make you look like the boss you are.
So why settle for an average software solution, when you can have bespoke software that's tailored to your specific needs and makes you stand out from the competition?
Moreover, when your organisation expands and ventures into new sectors, a standard software platform might not be able to keep up with your evolving needs. But a bespoke software solution can adapt and evolve alongside your business, ensuring that it continues to satisfy the requirements of your organisation as it grows.
Great software pays off in terms of enhanced security, streamlined business operations, or revenue generation—it is an investment.
So, why settle for less?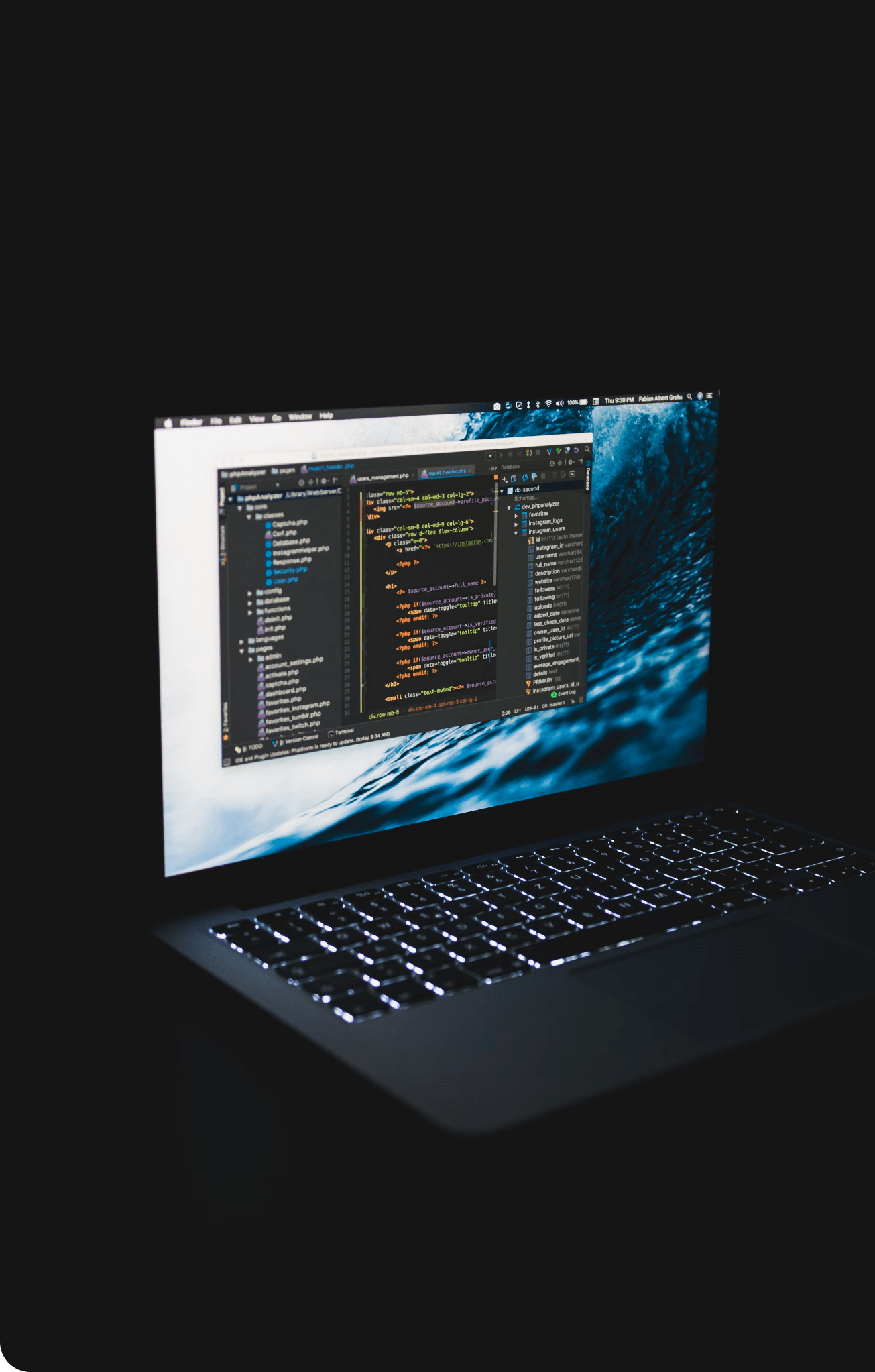 All Your Queries Addressed
Still thinking about how bespoke software development solutions can help your business?
Learn more by looking at some frequently asked questions.
What is bespoke software development?
Bespoke development refers to the process of creating custom or bespoke software for a specific business or organisation. The software is designed and developed to meet the unique needs and requirements of the client, rather than being a pre-existing, off-the-shelf solution.
Some examples of bespoke software include:
- A custom-built inventory or supply chain management system.
- A unique CRM system for a sales team of an organisation.
What are the advantages of custom software
development?
Custom software development has several advantages, including:
- Unique software solution that only belongs to your business, which means it can be designed to work in a way that is most efficient for the organisation
- Say goodbye to security vulnerabilities associated with off-the-shelf software. Moreover, custom software can be built with specific security features and protocols to protect sensitive data
- As business needs change and grow, custom software can be easily modified and expanded to accommodate new requirements
- Custom software can be designed to work on a variety of platforms and devices, including mobile, web, and desktop
- Experience enhanced productivity and efficiency throughout the organisation, and gain a competitive edge by automating processes
How long does it take to build a bespoke software product?
Some small projects with a clear scope and simple requirements may take a few months to complete, while larger and more complex projects can take several months or even years.
The bespoke software development process typically includes several stages, and every stage demands time and attention. The time it takes for a bespoke software developer to build the product also depends on the client's specific requirements and the technologies used.
Get In Touch!
Ready To Build An Awesome Software Customised To Your Needs?
"Impero was instrumental in helping us bring our vision to life. They offered valuable input from start to finish and they were timely. We are grateful to have established a relationship with them & we're sure that will definitely continue. So I highly recommend them for any of your app development needs."

Ellice Zoe
Founder of Divine you app