Designing & delighting!
We at Impero IT Services swear by D's in our approach - Design, Develop & Delight! Every company or business has one goal that is to make their app user-centred! And we exactly do that by designing your product that drives your users to have an excellent user experience! Result? A rise in your customers with your app's seamless experience.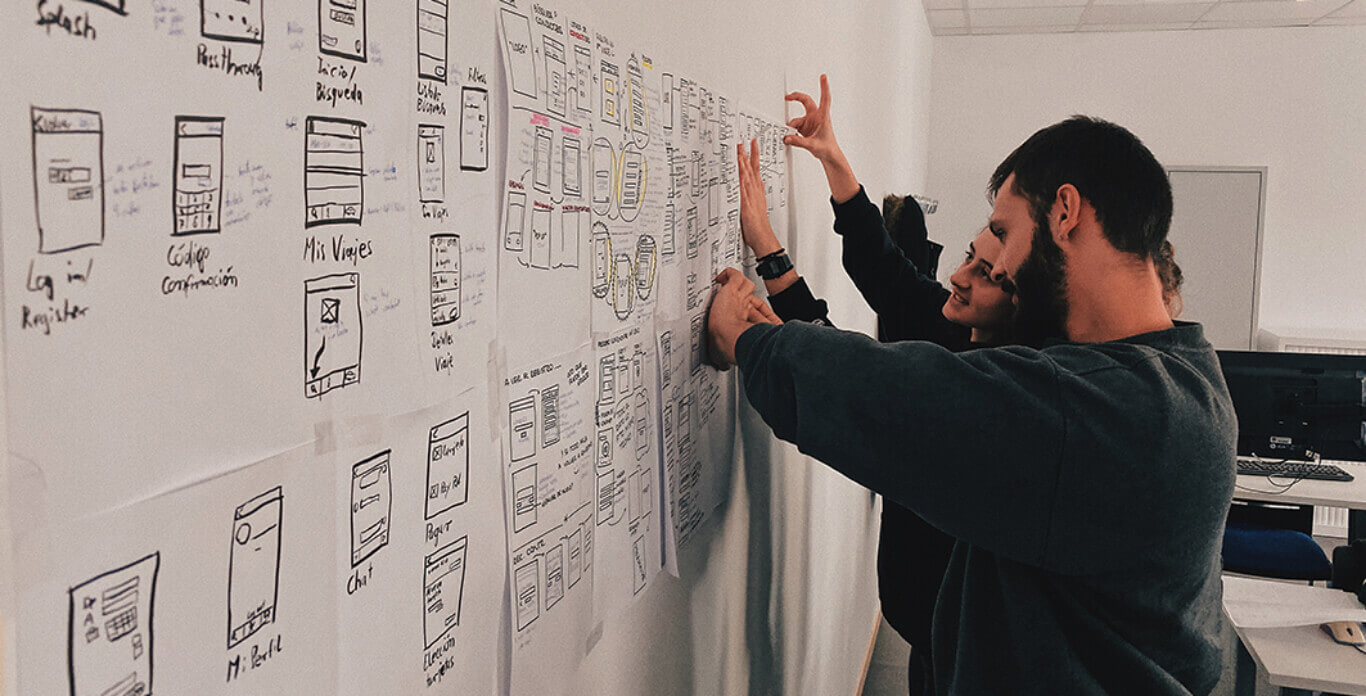 Delivering design-led delightful experiences.
How can we neglect the terms which itself focus on 'users'? That's the reason our entire designing process
for your app revolves around users and their personas.
Our creative squad doesn't restrict to just delivering a project but crafting solutions that can
be achieved in minimum clicks.
User Experience (UX)
Your app needs loyal users to top the charts! And for that, along with outstanding features, a beautiful & attractive design is also essential. We at Impero start each project with thorough research of your app idea, ensuring we excel at understanding your users' requirements.
Brilliant, easy to use, aesthetically pleasing designs - distinguish a successful app & the app which does not top the charts! Mobile Apps UX design is not only about having beautiful logos or including the latest trends but your users enjoying your app to its fullest.
With our specialised team, we're bound to create perfectly intuitive designs that raise the bar of your app. Because UX designing is all about anticipating what users' really want in your app.
User Interface (UI)
While UX plays the role of laying the best experience, a good UI design ensures a 97% visually stimulating experience that guides your users to achieve the desired action you want.
And we know exactly how to evoke your users by designing a user interface that is intuitive, brilliant, and especially directed towards providing effective interaction. Throughout our journey, we have crafted 1000+ effortless, amusing interfaces.
Our creative teams of experts dig deep into materialising visual strategies and tailoring them into a perfect end product. Understanding your users base is the key here, and we excel in providing a visual solution that your users will love to interact with.
Our distinct designing process!
We don't merely deliver a solution! We merge our expertise with the client's business insights and design a solution that integrates well with their audience.
User engagement
First impression is the last impression! And the saying especially comes true when it is an app or website. About 79% of users on the first use itself decide whether to continue using the app or discard it! Thus, your tech solution should be in a way that engages the customers.
And the very job is done by a great UI/UX. It catches the attention of a user and directs your customer to interact with the app/website, and in due course, you get what you desire from your customer. Amazing, isn't it?
User Satisfaction
If your app has the right kind of features, it leads to users performing actions on your app/website. But, that's not it! Over 47% of users reject apps/websites; that doesn't satisfy them.
A design strategist can decipher things in the right way, like where to put a button or highlight the text! In the end, a users' good time with your app is what we really interest in.
Increase in brand reputation
An app or website with a good User Experience (UX) and User Interface (UI) increases your brand value. If your user can accomplish all his/her tasks efficiently through your app without human interaction, then your users are going to love it totally.
Your business will have its own digital reputation, and without you having to say it they will promote your brand offline as well as online!
Your set of a loyal fanbase
If you must have noticed, a beautiful & exciting thing touches your eyes first. The same applies to interesting apps/websites.
Interesting designs will attract traffic to your app/website. Eventually, end-users will become your loyal users & will heartily appreciate your product.
Industries we develop web applications for.
If you want a web application that is well sorted, easy to manage and carry out all your
manual tasks in just a click then we are here to make things easier for you.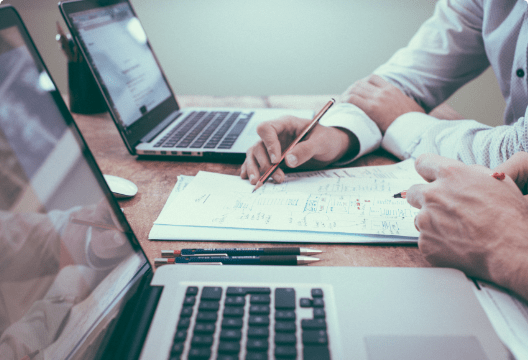 UX analysis
- Understanding clients' business
- User research
- User expectations
- User review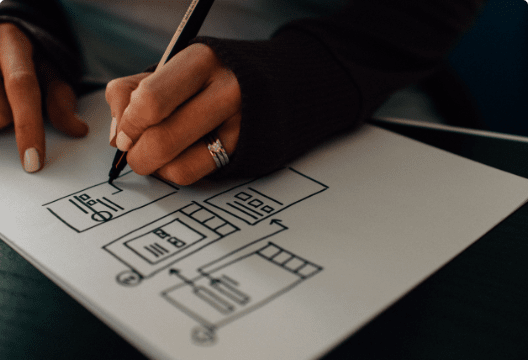 Wireframing
- Creating simple sketches in black & white
- Working in support of the Scope of Work
- Covering the grey areas if any
- Rough sketching of the app/website in less time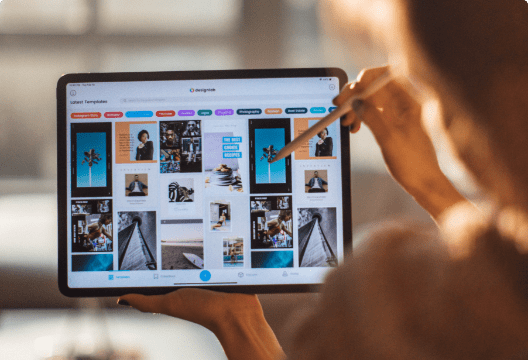 Designing the interface
- Designing the looks, feel & impression of the app/website
- Selection of visual representatives - colours, fonts, icons, images, etc
- Visual storytelling
- Adding simplicity & visibility
- Exploring & including AR 3D features
Rapid prototyping
- Prototyping the app/website
- Placing the 'click areas'
- Deciding the flow of the application or website.
- Adding of prototyping to website or app
- Delivering it to the client
- Integrating the designs into native software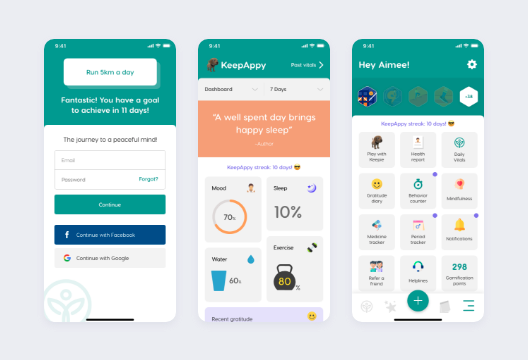 Designing graphics based
on app markets
- App icon
- Screenshots
- Promo video
What sets us apart?
Our innovative approach!
Anyone can design a solution. But we incline our efforts towards designing ever-evolving solutions! We strategies every part of your business into innovative visual designs that can provoke your audience to make the best use of it.
We have a creative tech squad that leads the design game!
Personalized support team.
A fully integrated designing procedure.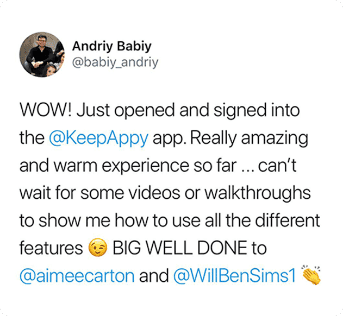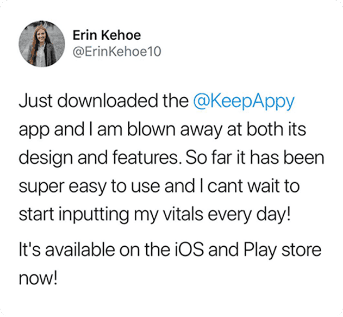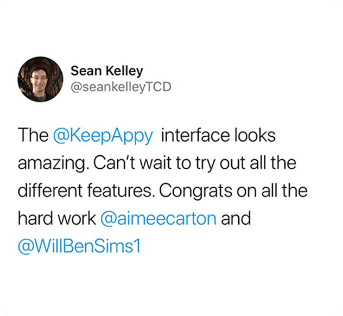 Clients speak! 😍
Check out the clients who believed in us and now they're slaying the charts!
Tell us about your project!
We know, you have an excellent idea. Let's have an awesome conversation & get your idea live sooner!
"Impero was instrumental in helping us bring our vision to life. They offered valuable input from start to finish and they were timely. We are grateful to have established a relationship with them & we're sure that will definitely continue. So I highly recommend them for any of your app development needs."

Ellice Zoe
Founder of Divine you app