Getting started with Android app development? Here's a well-defined path to a successful Android app launch.
Our iOS app development process is an amalgamation of leveraging the skills of iOS developer and making the best use of Apple's ecosystem. This power pack combo, along with our well-defined process, works as a complete package to create iOS apps that are future-forward & receive global clientele recognition.
Strategising the entire app development journey
02
Designing an exemplary app
03
Testing the app in & out
05
Launching it on Google Play Store
06
Expertise of our talented Android app
developers for hire.
Android was launched in 2008, and it has been more than a decade. Since then, there's been no looking back for Android. From starting with the 1.0 version to now working on the 13 version, Android has become the epitome of success for many companies, businesses, and startups and will remain so for the years to come.
Android app development
Looking to develop your Android app? Let expert Android engineers create an Android application for you. Starting with fantastic designs, with our well-coded Android app development, we enhance your enterprise processes with an exciting and intuitive Android solution that plays an essential role in helping you stand apart from the millions of apps on the App Store.
Android UI/UX designing.
At Impero, the first step we undertake is discovering your app idea to the fullest, and that makes us well-acquainted with what your user wants in your app. Based on our research, we design app solutions using illustrations, animations, graphic elements, and much more and exceed users' expectations. Our Android app designers craft experiences that bring your vision to life with powerful & appealing App solutions.
Android app consultation
Android has a massive user base, and orienting your app idea according to your users' expectations might take a lot of work. We help entrepreneurs map their journey with a result-driven approach to get the most out of the trending demands in the digital world. Our app developer for hire, along with our business analyst team, can assist you in strategising your path with the best possible advice, tips and solutions. We aim to top you on the charts & fine-tune a future-forward product for your services.
Custom Android application development
Want an application that is custom developed and beautifully reflects your brand identity? At Impero, we offer custom Android application development services that give you a personalised business app. Our Android app developers wonderfully amalgamate your requirements with your industry sector and help you steal the show among all your competitors. Hire Android app developers who go the extra mile to create tailor-made solutions for your business.
Android app post-launch support & maintenance
We not only offer Android app development services but post-launch support & maintenance too. Once your app is published on the App store, we offer 3 months of post-launch support & care to help you with any app issues. Our post-launch support & maintenance services assist you in overseeing your business in a well-structured, systematic method. More importantly, we ensure that our clients don't face any issue even after their apps leave our premises.
Whether it's some of the best features rolled out by Android or its unique dessert names for its different versions, we are a fleet of trained Android app developers absolutely in love with Android. We are a team that guarantees you a scalable, multifaceted Android app with our proficiency that will indeed prove to be fruitful for your business operations. Hire Android app developer who bring the best out of your idea with an ever-evolving Android solution.
Why choose Android app development - the
many benefits of Android!
With Android comes many benefits. Choose Android app development software & partner with Impero IT Services — a prominent Android app development company UK to speed up your entire business growth process. Let industry-recognised Android app developers for hire leverage the many advantages of Android and build an award-winning, engaging app for your firm!
Massive user reach
Enhanced security
Uncomplicated third-party integrations
High-level of customisation
Less deployment charge
Fast & feature-rich available Android tools
Low investment, higher ROIs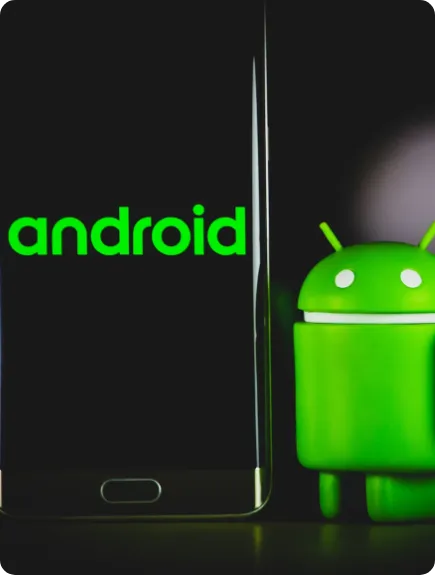 We not only create smart apps for smartphones!
Our mastery of Android app development covers a wide range of Android devices. Our aim is to help you go beyond Android phone app development & mobilise your business & make it seamlessly available on all Android platforms.
Tablets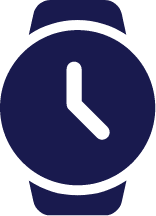 Wearables

Smartphones

TV
Affordable Android app development company!!
Get affordable Android app development services from scratch to a well-built eye-catchy Android app. Grow your business tenfold by targeting a wide range of audiences with your Android application solution.
Hire Android app developer & make them a part of your team to turn your app idea into a treasure trove of successful possibilities.
Android app development tech stack
Our Android app developers use the best-in-class tech stack to engineer products that become our clients' assets. Impero IT Services is an Android app development company that helps you own a finely created, secured & successful Android app that enables you to be ahead of your competitors and give the best to your customer base.
Java
Kotlin
Android Studio
Android UI
Amazon Web Services
Google Fit SDK
Google Assistant SDK
Some of the Frequently Asked Questions
(FAQs) clients usually ask.
Do you sign an NDA? I would like to keep my Android idea confidential.
Yes, of course. None of our projects starts without signing an NDA. We have strict policies to keep our client's intellectual property safe and secured completely.
I want to create one app that can function on Android as well as iOS. Can we complete Android and iOS app development together?
You can go with hybrid or cross-platform development to create one single app for Android and iOS. We can make use of Flutter or React Native cross-platform technologies for the same.
Which techstack do you use for Android app development?
We make use of the following Android tools & technologies to develop a classic app for your business: Java, Kotlin, Android Studio, Android UI, Amazon Web Services (AWS), Google Fit SDK, Google Assistant SDK
How much will it cost me to upload my app to the Google Play Store?
Yes, Play Store levies a one-time fee of $25 to upload your app to the App Store. However, you don't have to worry about that part as we undertake the whole process of uploading your app to the App Store, and we ensure that your app is selected for a quick release & published smoothly in less time.
After my app is launched, will I get any post-launch support & maintenance?
Yes. We offer our clients 3 months of complementary post-launch support & maintenance, including resolving queries, bug-fixing, app updates, etc. Impero is well-recognized for its end-to-end development services, taking care of a client's product even after leaving our offices. Partner with Impero IT Services for efficient, advanced Android app development services.
Get In Touch!
Connect with us, and let's discuss more about your project. Schedule a call now! Take the first step, and elevate your business to greater heights.
"Impero was instrumental in helping us bring our vision to life. They offered valuable input from start to finish and they were timely. We are grateful to have established a relationship with them & we're sure that will definitely continue. So I highly recommend them for any of your app development needs."

Ellice Zoe
Founder of Divine you app