A wellness kit on your phone! Already touching lives of over 30k+ users in 75 countries.
My experiences with Impero has been wonderful in every way. Raza and the team are true professionals in the way they approach every project. They are particularly talented at app development, UX design and understanding the users needs.

Aimée-Louise Carton
Co-Founder, KeepAppy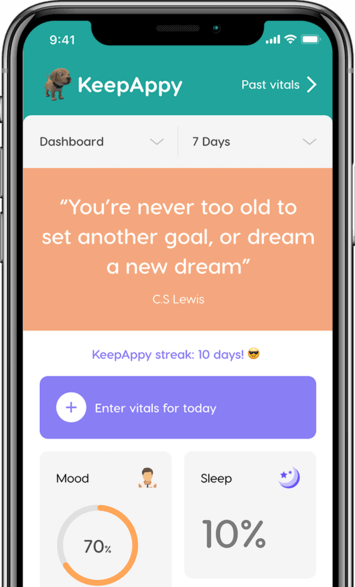 What is KeepAppy?
To help people suffering from mental health-related issues, KeepAppy focuses on promoting positivity with 10+ exclusive features empowering users to take control of their mental health!
The motivation behind launching KeepAppy!
Aimée-Louise Carton (co-founder) herself was a victim of mental health issues. On the road to recovery, she looked on the App Store for assistance. But found none that could really help herself as a user. A determined individual, Carton began to pen her own journey with KeepAppy.
Our Involvement
We planned a thorough strategy taking into consideration issues and then started with UI/UX, iOS/Android application development, AR rendering and app launching.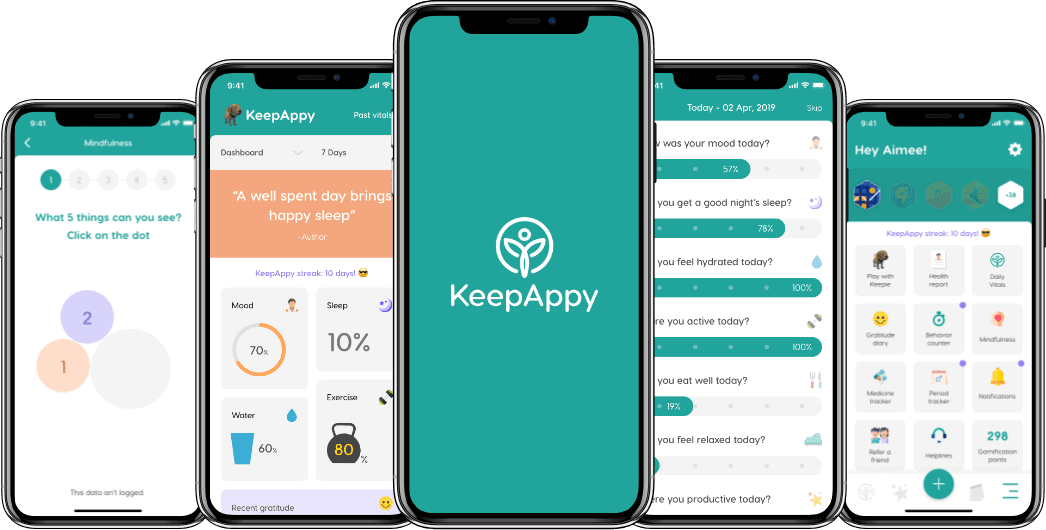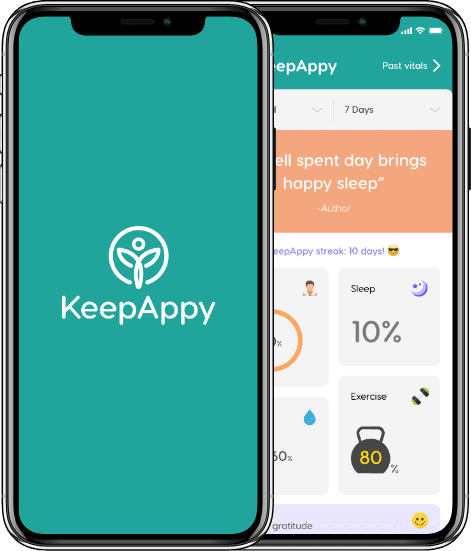 App features
KeepAppy is a multi-featured wellness gym.
10+ exclusive features for positive goal tracking.
Period Tracker
Behaviour Counter
Weekly & Monthly Health Reports
Articles & Quotes
Tailored health reports
Augmented Reality based game feature with AR digital pet.
Fully data protected
What user have to say about KeepAppy?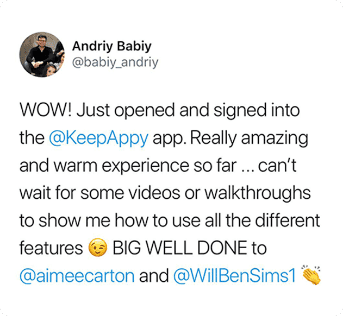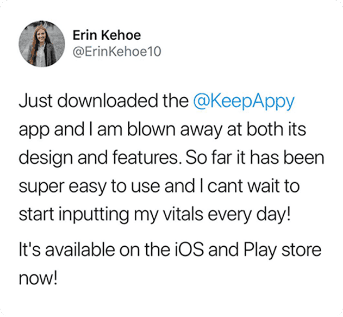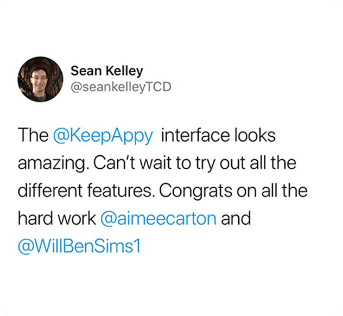 Achievements & recognitions
Raised €30,000+ funding through the Kickstarter platform.
Selected as a Top Startup by Amazon's CTO Werner Vogels at International Web Summit 2019.
Applauded over Twitter for its excellent UI/UX design.
Adopted for mentorship by Bill Gates & Melinda Gates Foundation.