A platform where teachers can update parents about their child's daily activities
Feedback thus far has been excellent and the client base is happy. They've exceeded all expectations as the end product is professional & attractive. They have excellent project management, as they have a communicative, efficient, and effective team.

Avril McMonagle
Lead Consultant, Meantóir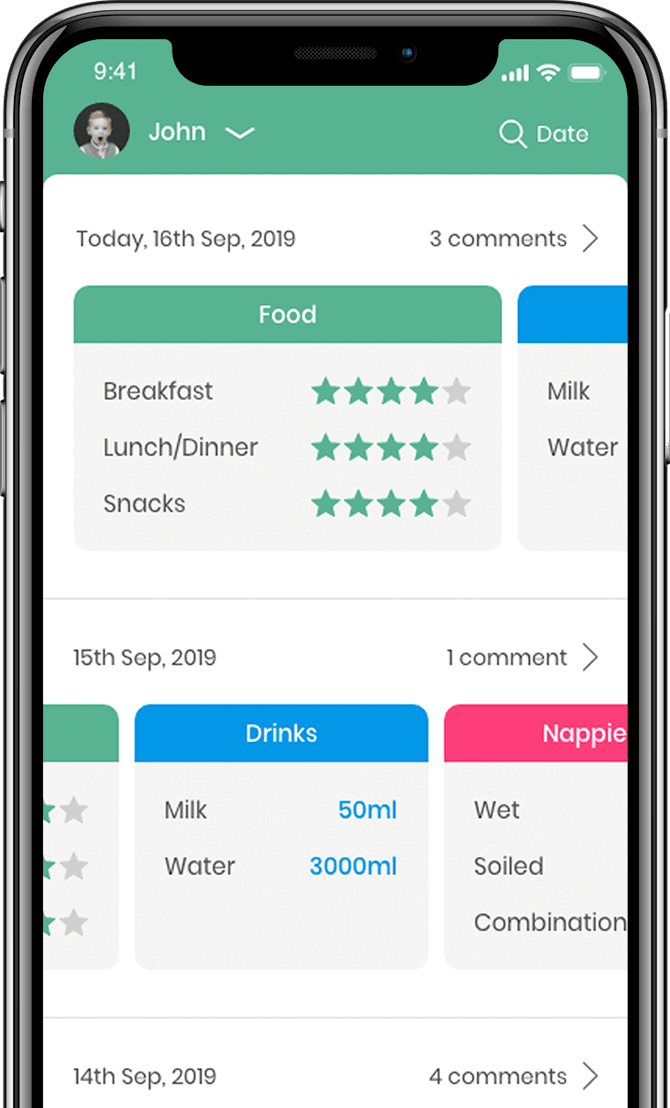 What is Mosaic Family?
An efficient way to record, compile & share, Mosaic makes the whole experience of early childhood learning & development an easy affair for parents & educators.
The Mosaic Educator App makes it convenient to meet professional responsibilities for early childhood care providers. With Mosaic, a child's learning can be effortlessly documented, which paves the way to timely communications between parents & teachers.
The Mosaic Family app lets parents view their child's progress whenever they want. The app showcases a child's achievement in a storybook form with images & videos of the child. From a child's mood to his/her interests, parents can keep track of everything a child does at the daycare.
About Meantóir - the parent company!
A brainchild of Avril McMonagle, Mosaic is a learning app by Meantóir. The word Meantóir stands for mentorship, and with Meantóir, it's quality support & practice to early childhood care. With over 20+ years of experience, Meantóir is a specialist child care support group. It offers extensive services like research & policy development, academic training & development, management, CPD mentoring, and many others.
Our Involvement
We collaborated with Avril McMonagle (Lead Consultant of Meantóir) to develop Mosaic. Starting from the app's feasibility, we mapped the UI/UX of Mosaic Educators & Mosaic Family, interlinked it and developed native iOS/Android applications.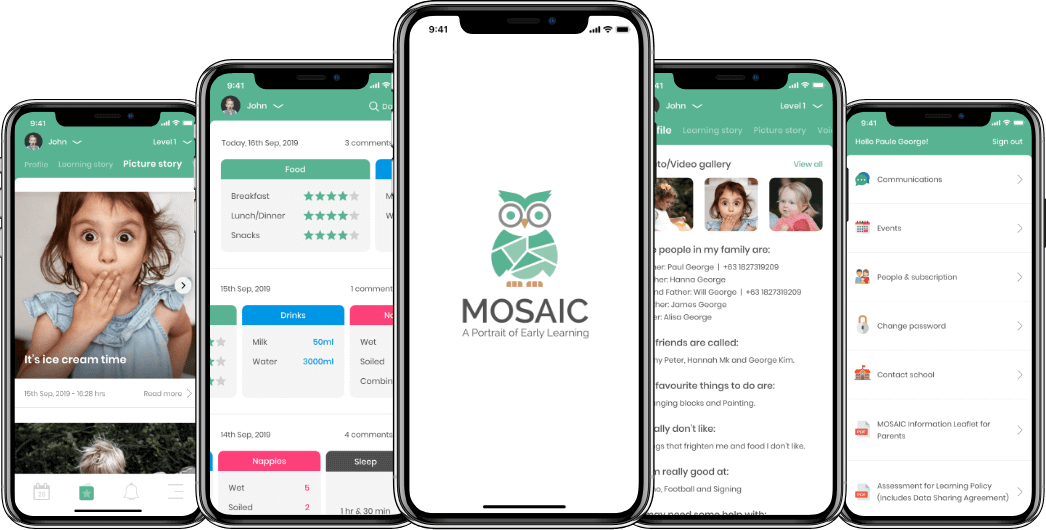 Achievements & recognitions
Awarded as a leading startup by Ireland Rising Business Star Awards.
Used by more than 85+ schools in just 5 months.
Assisted more than 5000+ children in learning adroitly
Served more than 1500+ parents in helping their children learn effectively.
Applauded for easy to use interface.