Helping you to scale bigger with your fantastic idea!
As a person who has great plans in mind, your startup concept should not be probable on executing a great amount of money! At Impero, we help you transform your startup theory into a low cost yet deployable MVP and in a short release time.

Interesting facts of the startups we've helped
A wide range of services to scale up your idea!
Customised solutions
Your unique idea requires a unique solution! Our service offerings range up to adaptable & flexible solutions that suit your business needs.
Cost-effective services
Whether you belong to a low-funded startup group or a billion-dollar venture, our cost model totally runs on cost-effectiveness
Complete support ecosystem
Be it developing your entire Startup app or maintaining it post-launch, we are a one-stop solution.
Scalable development
No matter what - your product should par with the latest trends! Our focused approach ensures that your product is build-to-market & scales high.
Innovation & creativity
Delivering out-of-the-box solutions is what we love to do. Innovatively crafted & implemented creatively is what we exclusively offer.
Value addition
When we offer a solution, we make sure that it definitely adds values to your business. A boost to your recognition!
Startup industries MVP will flourish.
At Impero, we are well aware of the importance of smart work against hard work. For your benefits, we have zeroed in a list of startup industries that works excellent when integrated with MVP.

Music industry

Airport Centric app

On-demand apps

Event planning / Wedding plan

Entertainment industry

Education

Tours & travel

Digital media
Assisting small teams to grow into bigger dreams!
Ideas are many, but ideas like yours are rare to find. As the name suggests, the Minimum Viable Product (MVP) is a product that has minimal features in the 1.0 launched version, you can say that the important ones are only present.
The rest developments are deployed into the app after gaining invaluable users' insights. MVP is a very definite source to know about the product's potential in the early stages and to know what will best work for your startup idea. Shorter release time is also an added benefit.
Read on 4 main reasons why we recommend MVP.
Less time to launch
By choosing MVP method, you can pace up your project launch, as MVP is only based on essential features. Not only that, when you built your app or website with MVP, it works about 60% faster.
Getting your app or website in front of your target customers in a brief period with only the predominant features is a great Kickstarter and leads to many new fronts of your project.
A new source of ideas & strategies
Executing MVP for your startup project will help you in ushering new opportunities for your application or website. When your startup app or website is quickly launched to your users, it will give you insights into what they would like to see further.
This way, you can generate new ideas and marketing strategies to attract more users to your startup. Moreover, MVP will definitely serve to your advantage.
Money Saver
MVP has a knack of coming right on your budget, and can save up-to to 70% of your funds. Ask us how's that possible? It's easy! You get your project developed with only a few necessary features, and you pay for that features only! Once it is released in the market and brings in more money, then you can decide on other developments to add next.
Faster results
Waiting shouldn't be done when it comes to high ratings! MVP helps you to quickly test your product in the market, enabling faster results and faster solutions.
Startup? We'll make it an enterprise!
Check our projects that are already topping the market with superior
ideas and built with MVP!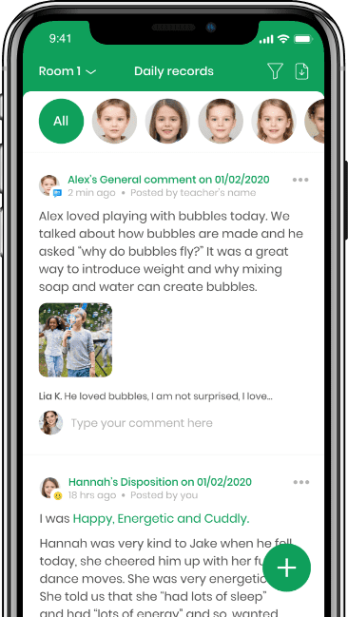 An app for educators to focus on what they love! Saved 60% time in admin & compliance!
Prior to engaging Impero, TeachKloud was operating a hosted platform for over 300+ schools which required modernisation. Impero were very quick to work with us to get a deep understanding of our business and challenges. We are now live with our new system which is awesome. They are not just an outsource development company, but an extension of our company!
Christopher Adjei-Ampofo
CTO, TeachKloud

Frequently asked questions
We know you would have some queries as well that's why we have zeroed in answers to some of your questions. For any doubts regarding your project, you can surely let us know!
Is it necessary that startups can only be developed with MVPs?
As per our recommendation, MVPs are better suited for startups as they are developed in a limited budget and help you to know what your customers exactly want in the early stages itself.
Will my startup app idea remain secure?
To secure your intellectual property to the fullest, the foremost thing we do is sign up the NDA document.
How frequently should I update my project after my startup has made its impact on the market?
Updating your app or website depends on the type of industry your startup is in. We have seen some brands updating their projects in a week and some updating it in a year. New technology and your niche users play an important role here; it is subjected to what your users want.
Will you help to improvise my startup idea?
Our team of start-up developers will take care of every improvisation your idea needs. Before starting, we conduct a thorough check on your idea and curate a list of concepts to be added to help you reach your objectives.
Will I own the proprietary rights?
It is in our policy to transfer all the startup rights to our clients. Once we complete the project, every aspect of the process is submitted to the client.
Can you give a fixed price quote for the MVP model?
Yes. Once we start with a project, we detail every specification and the cost range according to the specifications.
Will I get help post-launch?
Of Course! We make sure that your startup project receives the utmost care it needs. Our post-launch service offerings include a 3 months free maintenance period and additional customs if required.
Will I get the support to raise funds for my project?
Startup app development is a costly process. And for a startup which is looking forward to entering the mobile market needs funds to back upon. We, as a team, can guide you on how to raise funds.
What monetisation method is appropriate for my startup idea?
There are a number of monetisation methods you can choose for your startup project. You can either have a paid one right from the launch, or you can introduce once it is in the market. You can even go for in-app payment options such as giving space to advertisements.
How will I determine the success of my startup idea?
Determining the success of your startup idea largely depends on what your analysis criteria are. For some high downloads is success and for some, it's the activity time on an app or website and for some generating revenue. What matters to you can be the way you can determine your success rate.
See what startups say about us!