A 94 page catalogue turned into an app! Enables quick booking of tiles.
Impero helped us achieve our goal of providing tiles information & availability instantly to our distributors. We are very impressed by how attentive and efficient they were to answer any queries! Our distributors and we are delighted with the outcome!

Leigh Anne
Manager, ESP Tiles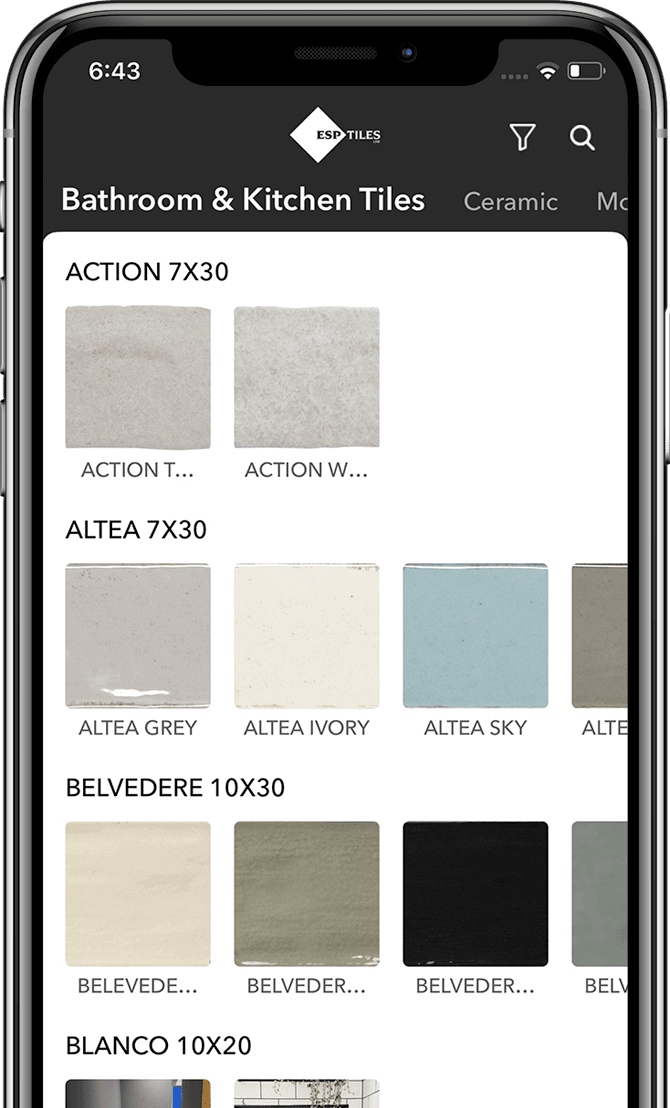 What is ESP Tiles?
ESP Tiles Limited is a Tiles manufacturer based in Portlaoise, Ireland. They were traditionally distributing the paper-based catalogue until 2018, when we replaced it with a mobile app. Using mobile application distributors can instantly search, browse, filter and view various Tiles and order them directly from the app.
One of the best benefits of the app is to show real-time tiles' real-time availability, through which distributors can instantly confirm the order with their customers. The app is integrated with the existing CRM system at ESP Tiles to enable a smooth flow of information to and from the application.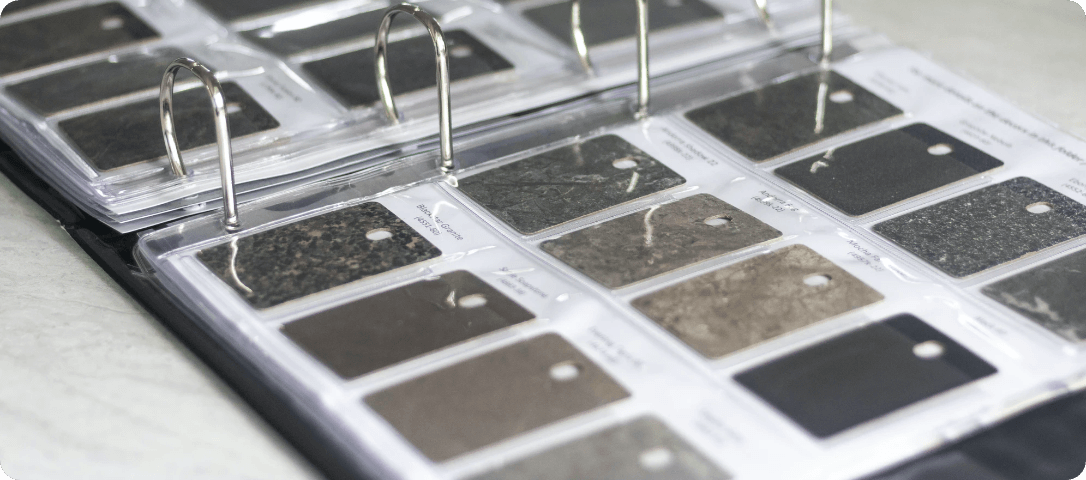 Our Involvement
We provided a complete, turnkey app solution. Starting from the feasibility study, concept validation to UI / UX Designing, Android/iOS Application Development, data feeding, and app launch.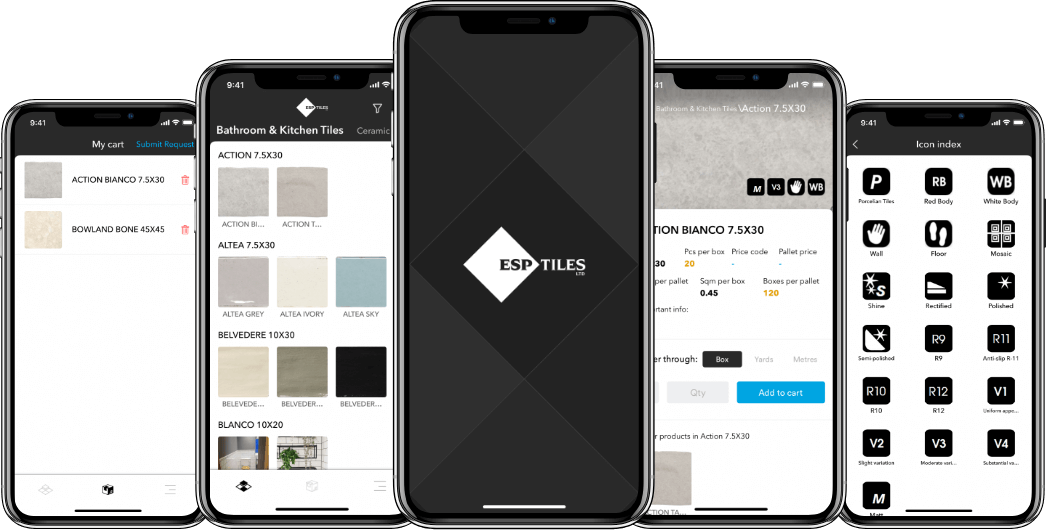 Achievements & recognitions
Efficient, quick and real-time ordering has saved innumerable staff hours for the client.
Used in the network of 250+ distributors.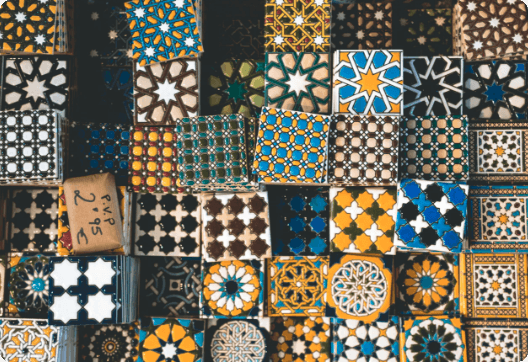 Let's talk!
We know, you have an excellent idea. Let's have an awesome conversation & get your idea live sooner!